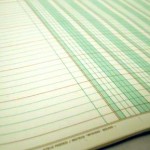 CFO Services
Never be without a Chief Financial Officer again. Whether you require services for a day, a week or an hour, Actegra Business Solutions is an email or a phone call away. We will give you all the financial services you require. Actegra Business Solutions will support you for all your accounting needs.
Actegra has certified consultants for your accounting software. We sell, install, implement and train your staff to be knowledgeable and proficient with accounting software including Accpac, Business Vision, Quickbooks and Simply Accounting.
Virtual or part time Chief Financial Officers will offer you solutions to your finance needs at a fraction of the cost of a full time CFO. We will assist you with strategic day to day operational decisions for your company. Actegra will also support your existing staff manage day to day operations or we will provide cost effective solutions to completely manage your accounting requirements. More and more small to medium sized businesses are using virtual or part time CFO services to aid them in their company's growth. Let us help you grow your business.
We help businesses maximize profits and realize goals. Our accounting professionals can provide leadership in all areas including retail, professional services, manufacturing, distribution, technology and working with not-for-profit organizations. We can liaise with government agencies and banking professionals on your behalf.
Our staff can also fill in or support your business when you have staff on vacation or leave.
Let us be your trusted advisor. We are looking forward to working with you.
Let ACTEGRA help you with…
Monthly financial statements
Budgeting
Cash flow preparation
Management reports
Government remittances
Payroll
Sourcing software based on Business Analysis
Implementation of accounting software
Training
Staff support
Staff substitution