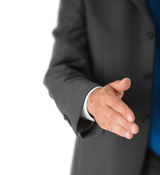 Consulting
As a business manager you ask yourself these questions everyday...
Do I have the right staff and are their skill sets up to date?
Do I have the most current and appropriate technology for the type of business that I run?
Am I getting the timely and accurate management information I need to successfully operate my business?
At ACTEGRA we analyze every aspect of your business and provide insightful, ready to implement strategies that allow you to answer "YES" to these questions.
Our consulting services include:
Resource, technology and skill-set audits
Data integrity verification
Disaster recovery reviews and recommendations
Hardware and software acquisition strategies and management report creation - all designed to increase productivity, accelerate information flow and add value to the products and services you provide your customers.